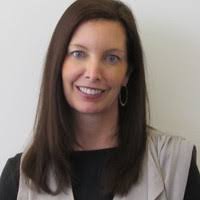 WOMN LLC is pleased to announce that that former Vice President, Associate General Counsel of Baxter International, Inc., Tracy O'Flaherty, will join WOMN as a partner effective July 6, 2018. Most recently, Tracy headed the global litigation, employment and benefits department of Baxter Healthcare Corporation, a Fortune 250 company.
At Baxter, Tracy not only led the strategy and oversight of all international litigation, but she was also a member of the global Human Resources Leadership Team and the Global Inclusion Council. Prior to joining Baxter, Tracy was a partner in the international law firm Winston & Strawn LLP focusing on employment and products liability litigation. At Winston, Tracy served on the summer associate recruiting committee and later on the associate performance and evaluation committee. Tracy has mentored many women and men who have now reached their professional and personal objectives.
Tracy is a board member of the Chicago Legal Clinic, LLC., a non-profit whose mission is to provide excellent affordable legal services to those in need. She has served on this board for thirteen years.
Tracy's mission in joining WOMN LLC is to bring out the best in every woman professional, encouraging each to focus on honing skills, turning weakness into strengths, developing the necessary gravitas to be a powerful force within their organizations and building a book of business through authentic marketing and networking. Along the way, Tracy hopes that each woman touched by WOMN LLC will, in turn, help other talented women succeed in the business of law. "There is nothing more rewarding than seeing a woman you helped achieve her goals."
Tracy's full bio can be found on LinkedIn.