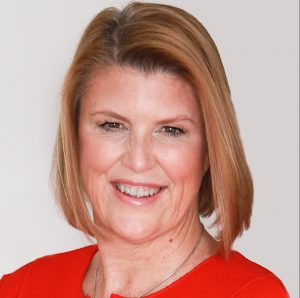 WOMN is pleased to announce that that former Senior Vice President, Associate General Counsel of MetLife, Sheila Murphy, will join WOMN LLC, as Chief Leadership & Talent Officer effective January 7, 2019. Most recently, Sheila headed the Retail and Regulatory legal group at MetLife, a Fortune 50 organization. At MetLife, Sheila also was executive sponsor of the US Women's Network; co-chaired the Academy, a Legal Affairs learning and development organization providing developmental opportunities to the company's global legal and compliance professionals; and served as a member of the US Diversity Task Force. Prior to joining MetLife, Sheila was a litigation associate at Thacher Proffitt & Wood specializing in commercial litigation.
Sheila is a member of the Boards of Directors of National Association of Women Lawyers (NAWL) and PowerPlay NYC, an organization that engages and educates underserved girls with a focus on sports. Sheila serves on the advisory board of Transforming Women's Leadership in Law and co-chairs the CARE's Women's Network of New York, which works on eradicating poverty focusing on empowering women and girls. She previously was a member of the Board for Read Alliance. Sheila's commitment to helping others advance in their careers was recognized by the Women's Venture Fund which awarded her the highest Leaf Award. She was named a Most Influential Irish Woman by the Irish Voice, a Leading Women Lawyer in NYC by Crain's New York, and a Business 100 honoree by Irish America. Sheila also has received the Benchmark Litigation In-house Award at the American Women in Business Awards, the Virginia S. Mueller Outstanding Member Award from NAWL, and a First Chair award for her hard work, innovation and significant contributions to the legal community.
Sheila's mission in joining WOMN LLC, is to have each woman understand, appreciate and proudly communicate her unique skills by honing a strong authentic brand, executive presence, and network. Sheila plans to create a community of women who support each other in reaching their highest potential in the field of law. Throughout her career Sheila has coached and developed many women and men, who have now achieved their professional and personal objectives. As Sheila says, "I don't want my legacy to be my final job title, but rather see those who I have helped develop reach their highest potential in careers that they love."
On a personal note, Sheila is married to Mike McGrath and has two post-college children. Sheila loves reading, traveling, and relaxing and re-charging at her place on Fire Island with family and friends.
Sheila's full bio can be found on LinkedIn: linkedin.com/in/sheila-murphy-5569726
Please join us in welcoming Sheila to her new role with WOMN LLC.
Marla and Debbie