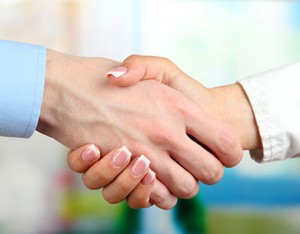 WOMN LLC offers a range of coaching, mentoring and consulting services to individuals, as well as  law firms and in-house legal departments.
Coaching & Mentoring
Marla Persky works with general counsel, those who wish to become general counsel and those in career transition.  As a former general counsel, Marla is able to lend an experienced and sympathetic ear to current sitting general counsel.  The GC position is a lonely one … to whom do you go for advice, to share ideas, get feedback and benchmark?  Marla listens, advises and shares from her own experiences as a general counsel, experienced  board member, C-Suite executive and law department leader.  Additionally, for those in transition, Marla helps you identify your personal brand and hone the networking skills necessary to land your next position.  Finally, for those aspiring to become general counsel, Marla coaches you on what it takes to be successful in the role – from presenting yourself and thinking about yourself as do successful general counsel to creating a strategy to obtain a GC position and defining steps to implement that strategy. Marla draws on her experiences as General Counsel for two multi-billion dollar international companies and as a member of both public and private company boards of directors to help you create a disciplined, planned approach to your transition to the GC role.
As a certified coach and career and business consultant, Sheila Murphy partners with lawyers, leaders, and legal organizations to design careers, build skills, and develop business. Sheila focuses on the building blocks for career and business development: exceptional service, strong strategic relationships, a robust, authentic brand, and powerful management and leadership skills. Sheila works with you to achieve career and life ambitions, creating a vision for your future professional and personal life. Whether you are grappling with the practice and business of law, considering a career transition, seeking a promotion, navigating politics or challenging personalities, beginning or reinvigorating your business development efforts, or enhancing your leadership and management skills, coaching is a vital tool.
Consulting Services
Law Firms – Delighting the customer is the hallmark of a successful attorney. WOMN LLC helps the firm develop approaches to being the "go to" option for its clients. Additionally, we help design and create internal mentoring programs that will work in your particular firm setting. We develop customized training programs to fit the requirements of your firm. These tailored programs include training on:
Understanding Client Business and Financial Drivers
Networking Effectively to Generate Business
Lawyer Branding to Generate Business
Effective Leadership
In-House Services – WOMN LLC works with in-house legal departments on organizational optimization, team building, transforming the legal department into valued business partners and helping the legal department operate as a business driver.