Marla S. Persky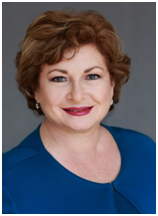 Marla Persky is CEO and President of WOMN LLC, a company dedicated to helping women succeed in the business of law by increasing their knowledge of and acuity with financial drivers, client development, and leadership. Throughout her professional life, Ms. Persky has had the opportunity to understand and practice business principles that lead to personal and company success.
Ms. Persky retired in 2013 as Senior Vice President, General Counsel and Corporate Secretary for Boehringer Ingelheim Inc., where she oversaw a department of over 70 individuals.  She also was a member of Boehringer's executive management team and a director of the company and several of its subsidiaries.
Prior to joining Boehringer Ingelheim, Ms. Persky spent 19 years at Baxter International Inc. where she held numerous business and legal positions, the most recent of which was Acting General Counsel and Corporate Secretary.  During her career at Baxter, Ms. Persky managed global legal services, was General Manager of an international medical device business, led international crisis management teams, acquired and integrated international businesses, and designed/implemented strategies to manage global mass torts.
Ms. Persky is currently on the Audit and Governance Committees of Xeris Pharmaceuticals, Inc. (NASDAQ: XERS), a specialty pharmaceutical company that leverages proprietary non-aqueous formulation technology platforms; the Audit and Strategic Planning Committees of the Board of Directors of YGEIA, a medical technology company; and is on the Board of Advisors of Text IQ, a technology company that harnesses the power of artificial intelligence to prevent legal, compliance and reputational disasters.  Previously, she served on the Board of Directors of Cytyc Corporation (NASDAQ: CYTYC) a device and diagnostics company. She was also on the Board of Boehringer Ingelheim Corporation, the world's largest privately owned pharmaceutical company. Ms. Persky was a director of Watermark, Inc. a private publisher and broker of children's literature.
In addition to her corporate activities, Ms. Persky is on the Board of several not-for-profit organizations such as the Leukemia & Lymphoma Society, Primary Stages (Off-Broadway Theater Company) and World Neighbors Inc.
Ms. Persky is a frequent speaker on a variety of subjects including: leadership principles, career development, mentoring, diversity, crisis management, and negotiation techniques. She is a graduate of Washington University School of law and Northwestern University.
Throughout her career, Ms. Persky has focused on improving diversity and inclusion in the legal profession.  She has been awarded for her contributions by elite organizations such as the Lawyer's Collaborative for Diversity and the Connecticut Appleseed Foundation. She was recognized as one of the ten most innovative in-house counsel for her strategy and efforts to increase the opportunities and visibility of women in high profile litigation.
Debra Goodman Holzman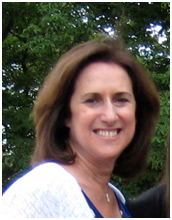 As Co-Founder, retired COO – Senior Vice President, and current faculty member at WOMN LLC, Debra Goodman Holzman brings more than 40 years of sales, marketing, and operations experience, working with corporations, law firms, accounting firms, government agencies and law schools. With Debbie's extensive knowledge and understanding of the inner workings of law firms, corporate legal departments, and corporations' overall operations, she brings the non-attorney business perspective to how lawyers can attract clients and increase revenues. Additionally, Debbie is a Principal at DGH Consulting, where she has focused on advising and training companies on increasing their revenues through utilizing consultative selling skills and cross-selling opportunities for over 25 years.
She has significant expertise in understanding the needs and requirements of law firms through her work with JAMS and LexisNexis. Debbie worked in various roles for JAMS, most recently as National Director of Business Development. Prior to working for JAMS, she spent over 13 years in sales and sales management at LexisNexis, the world's largest electronic publishing company.
Ms. Holzman's operation and management experience has included responsibility for $12M in revenue and 22 direct reports. She has developed and implemented new products and programs, sales and marketing strategies, and training programs. Ms. Holzman has conducted internal and external training programs and presentations, including courses on top level selling and account management.  She has also developed, reviewed and evaluated pricing plans, compensation plans, hiring practices and profiles, and various training programs.
At this stage of Debbie's career, she views her role as an advisor and mentor, providing contacts, resources, and impactful opportunities for The 12-Month Mentoring Program participants, by teaching or reinforcing the business development and leadership skills needed to survive and succeed in today's business environment. Helping women find their voice, their passion, and their success in their careers along with finding their voice, their passion, and their success in their personal lives is important to Debbie as she passes the torch to the younger generation. She is looking forward to this next chapter as "time to give back" and "pay it forward".
Tracy O'Flaherty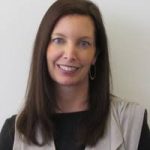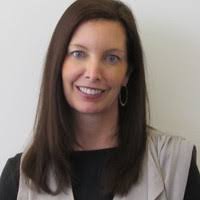 Tracy O'Flaherty is Senior Vice President, Programming and Development in the WOMN LLC Chicago Region and will assume responsibilities for leading WOMN LLC's 12-month mentoring program in Chicago in the Fall of 2019.  Ms. O'Flaherty's focus is on expanding WOMN's leadership coaching and development offerings for female law firm attorneys who see to advance and hone their business development, networking and leadership skills.  Her true passion is helping top-talent individuals reach their highest potential — to teach the "how" as much as the "what, which leads to success.  Ms. O'Flaherty brings out the best in every individual by encouraging each to focus on honing her leadership and business development skills, turning weaknesses into strengths, developing the necessary gravitas to be a powerful force within her organization and building a book of business through authentic marketing and networking.  "There is nothing more rewarding than seeing a woman you helped achieve her goals and the WOMN LLC program achieves that objective year after year."
In addition to her work at WOMN, Ms. O'Flaherty is Vice President and Deputy General Counsel, Global Litigation, Compliance, Employment, Regulatory & Security at Groupon, Inc.  She has long engaged in her passion by serving as a leadership coach, mentor and sponsor to many, and measures her achievements through the success of others.  Tracy is the Executive Sponsor of Groupon's LEARN Resource Group helping to drive an understanding of racial injustice and foster inclusion and diversity initiatives.  She is also the future executive sponsor of Groupon's business resource group, Women@Groupon.  She served on the Board of Directors of the Chicago Legal Clinic, Inc., was a volunteer teacher for Street Law, Inc., and has been a long time mentor for the WOMN 12 Month Mentoring Program.
Prior to joining WOMN and Groupon, Ms. O'Flaherty was Vice President, Associate General Counsel of Baxter International, In., heading the global litigation, employment and benefits department at this Fortune 250 company.  She not only led the strategy and oversight of all international litigation, but was also a member of Baxter's Global Leadership Team, the global Human Resources Leadership Team and the Global Inclusion Council.  While at Baxter, she was named by Super Lawyers rating service to its prestigious "40 under Forty" list. Before her time at Baxter, Ms. O'Flaherty was a partner at the international law firm, Winston & Strawn LLP focusing on employment and products liability litigation.  At Winston, she served on the summer associate recruiting committee and on the associate performance and evaluation committee. Earlier in her career, Ms. O'Flaherty was a litigation and employment law associate at Matkov, Salzman, Madoff & Gunn and Testa Hurwitz & Thibeault.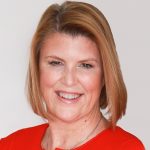 Sheila Murphy, a certified coach, joined WOMN LLC in the New York Region as Chief Talent & Leadership Officer in January 2019. Her mission at WOMN LLC, is to have each woman with whom we work understand, appreciate and proudly communicate their unique skills, strong authentic brand, and network effectively for career development. Ms. Murphy is creating a community of women who reach their highest potential in the field of law. As she says, "I don't want my final job title to be my professional legacy, but rather be known for successfully helping others reach their highest potential in careers that they love."
Ms. Murphy's commitment to helping others advance in their careers has been recognized by Corporate Counsel & Inside Counsel with their Life Time Achievement Award for Women, Influence & Power in the Law, as well as Women's Venture Fund which awarded her the Highest Leaf Award. She was named a Most Influential Irish Woman by the Irish Voice, a Leading Women Lawyer in NYC by Crain's New York, and a Business 100 honoree by Irish America. She also has received the Benchmark Litigation In-house Award at the Americas Women in Business Awards, the Virginia S. Mueller Outstanding Member Award from NAWL and a First Chair award for hard work and innovation and significant contributions to the legal community.
Prior to joining WOMN, Ms. Murphy was Senior Vice President & Associate General Counsel of MetLife. In her over 20 years at MetLife had various responsibilities, the last of which was leading the Distribution and Products Unit where she provided litigation support and advice to the Retail Group of the Americas. In addition to her legal and management responsibilities, Ms. Murphy was executive sponsor of the US Women's Network, co-chaired the Academy, a MeLife worldwide Legal Affairs learning and development organization and served as a member of its US Diversity Task Force. She started her legal career as an associate at Thacher Proffitt & Wood where focused on complex financial litigation.
Ms. Murphy is a member of the Boards of Directors of National Association of Women Lawyers (NAWL) and PowerPlay, NYC an organization that engages and educates underserved girls focusing on sports. She serves on the advisory board of Transforming Women's Leadership in Law and co-chairs the CARE's Women's Network of New York, which works on eradicating poverty by empowering women and girls. She previously was an executive sponsor of Fortune 50 US Women's Network.
Ms. Murphy is a graduate of the University of Pennsylvania Law School where she worked on the Comparative Labor Law Journal and her bachelor's degree from the School of Management at the State University of New York at Binghamton where she graduated magna cum laude. Additionally, she has been certified as a coach by the Co-Active Institute, the largest in-person coaching and leadership organization in the world.