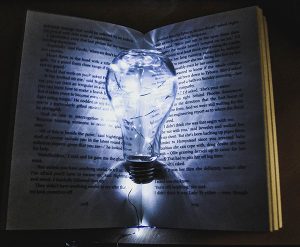 WOMN LLC was started in January 2014 by Marla Persky and Debra Goodman Holzman to help women succeed in the business of law.  From her more than 25 years leading the legal functions of two major companies (Boehringer Ingelheim USA and Baxter International Inc.), Marla has learned that understanding business principles and applying them to both the practice of law and one's own career development leads to success in generating business and setting  yourself apart from other talented professionals.
Debbie has over 35 years of experience working with law firms and corporations on a variety of disciplines including business development, client management and consultative sales training.  Debbie's experience in sales helps the Mentee develop her "selling skills."  Together, Marla and Debbie created WOMN's first program offering, the 12 Month Mentoring Program. WOMN LLC's program offerings now include specialized firm-specific business development training ("Getting to The Ask"); a series of Lunch & Learn seminars/webinars on a variety of leadership, marketing and management topics; and individualized General Counsel Coaching.
In 2019, Tracy O'Flaherty and Sheila Murphy joined WOMN as leaders of the Chicago and New York City chapters of the 12 Month Mentoring Program.  Both Sheila and Tracy are recognized for their leadership and mentoring prowess and commitment to helping diversify all levels of the legal profession – at law firms and in-house.  Prior to joining WOMN, Sheila was Senior Vice President & Associate General Counsel of MetLife. Sheila is certified as a coach by the Co-Active Institute.  In addition to her work at WOMN, Tracy is Vice President, Deputy General Counsel at Groupon, Inc. heading global litigation, compliance, regulatory, employment and security. Tracy has been a leadership coach, mentor and sponsor to many and continues to do so both at WOMN and Groupon.
Our 12-month program is designed to help law firms retain high potential female senior associates and junior partners by providing mentoring services and skill development. This benefits the firm and the mentee. We work closely with firms to identify those senior associates and junior partners who will benefit the most from our program.  Make no mistake, however, our focus is on the attorneys we mentor. Our goal is help each Mentee develop the skills and individualized approach needed to be a successful rainmaker.  We pair our mentees with experienced mentors for one-on-one coaching.  WOMN LLC mentors are Chief Legal Officers, General Counsel, Deputy General Counsel and Associate General Counsel. They are deeply experienced in the business side of providing legal services to clients.  We lead small group facilitated mentoring circles to address common concerns, challenges and to foster skill development.  We provide quarterly networking opportunities which enables our Mentees to interact with all program mentors. The Mentees practice the skills they learn in the small group and individual mentoring sessions. Our development program enables Mentees to learn and expand upon business generation skills, create personal brands and to understand economic drivers —  in short, WOMN LLC helps the professional women master the skills she needs to succeed in the business side of law.
Our "Getting to the Ask" program provides training on consultative skills necessary for successful business generation. We offer a four step approach to business development customized for your law firm. Our program's primary goal is raising the confidence and skill level of female senior associates and junior partners in generating business.
Coaching is offered by both Marla Persky and Sheila Murphy, who work with general counsel, those who wish to become general counsel and those in career transition.  As a former general counsel, Marla lends an experienced and sympathetic ear to current sitting general counsel. She draws on her experiences as General Counsel for two multi-billion dollar international companies and as a member of both public and private company boards of directors to help create a disciplined, planned approach to career development and transitions.  Sheila utilizes her 20+ years of in-house experience  and her training as a professional, certified coach to help lawyers, leaders and legal organizations build rewarding and successful careers and businesses.
Our Lunch & Learn series of webinars/seminars is customized to individual law firms or legal departments.  Topics include: Networking with a Business Purpose; Gravitas/Executive Presence; Aligning Incentives to Get and Keep Clients; Lawyers as Leaders; Mentoring for Success; Developing a Personal Brand; and Perspectives on What Matters Most to Clients.