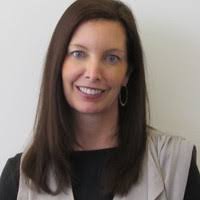 We are pleased to announce that Tracy O'Flaherty, WOMN LLC's SVP, Programming & Development and Lead of the Chicago 12-month mentoring program, is taking on an additional challenge.  Effective August 19, 2019, Tracy will become Groupon's Vice-President, Deputy General Counsel, Global Litigation, Employment & Compliance.  Always the consummate overachiever, Tracy will continue leading the Chicago chapter of the WOMN LLC 12-Month Mentoring Program.
Tracy's role at Groupon will draw upon her leadership and legal talent development skills that naturally benefit the participants in WOMN LLC's 12-Month Mentoring Program.  Tracy is the former VP, Associate General Counsel of Global Litigation, Employment and Benefits at Baxter International and a former partner of Winston & Strawn LLP.  She will now be expanding her industry experience and expertise in compliance and security-related matters for Groupon.
We look forward to starting our next Chicago 12-Month Mentoring Program in September 2019 and welcoming what is clearly a highly-talented group of women to this year's program and an equally talented and dedicated group of in-house legal executive mentors who dedicate their time to helping women succeed in the business of law.