Marla S. Persky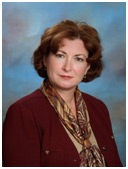 Marla Persky is CEO and President of WOMN LLC, a company dedicated to helping women succeed in the business of law by increasing their knowledge of and acuity with financial drivers, client development, and leadership. Throughout her professional life, Ms. Persky has had the opportunity to understand and practice business principles that lead to personal and company success. Through years of mentoring, she has shared her experience and observations with other attorneys and professionals to assist them in career development and business excellence.
Ms. Persky retired in 2013 as Senior Vice President, General Counsel and Corporate Secretary for Boehringer Ingelheim USA, where she oversaw a department of over 70 individuals. She also was a member of Boehringer's executive management team and a director of the company and several of its subsidiaries.
Prior to joining Boehringer Ingelheim, Ms. Persky spent 19 years at Baxter International Inc. where she held numerous business and legal positions, the most recent of which was Acting General Counsel and Corporate Secretary. During her tenure at Baxter, Ms. Persky managed global legal services, was General Manager of an international medical device business, led international crisis management teams, acquired and integrated international businesses, and designed/implemented legal strategies to manage global mass torts.
Ms. Persky practiced with the Chicago firm of Lurie, Sklar & Simon. Before entering the legal profession, Ms. Persky worked in sales and marketing for the Colgate-Palmolive Company.
In addition to her legal work, Ms. Persky served on the Board of Directors of Cytyc Corporation, a NASDAQ traded medical device and diagnostics company. She was also on the Board of Boehringer Ingelheim Corporation, the largest privately owned pharmaceutical company in the world. Ms. Persky was a director of Watermark, Inc. a private publisher and broker of children's literature.
Ms. Persky is a frequent speaker on a variety of subjects including: leadership principles, mentoring, diversity, crisis management, and negotiation techniques. She is a graduate of Washington University School of law and Northwestern University.
Debra Goodman Holzman
As COO and Senior Vice President of WOMN LLC, Debra Goodman Holzman brings more than 34 years of sales, marketing, and operations experience, working with corporations, law firms, accounting firms, government agencies and law schools. As a Principal at DGH Consulting, Ms. Holzman has focused on advising and training companies on increasing their revenues through utilizing consultative selling skills and cross-selling opportunities.
Ms. Holzman has significant expertise in understanding the needs and requirements of law firms through her work with JAMS and LexisNexis. Ms. Holzman worked in various roles for JAMS, most recently as National Director of Business Development. Prior to working for JAMS, Ms. Holzman spent over 13 years in sales and sales management at LexisNexis, the world's largest electronic publishing company.
Ms. Holzman's operation and management experience has included responsibility for $12M in revenue and 22 direct reports. She has developed and implemented new products and programs, sales and marketing strategies, and training programs. Ms. Holzman has conducted internal and external training programs and presentations, including courses on top level selling and account management.  She has also developed, reviewed and evaluated pricing plans, compensation plans, hiring practices and profiles, and various training programs.
Ms. Holzman is a graduate of Northwestern University.